Borough Residents Only…ID Required
When: Saturday, May 18, 2019
Time: 8 am – 12 pm (no drops-offs before or after event – security cameras on premise)
Where: Borough Shed – Enter Walnut St at alley beside Post Office and exit by the old Mill
What: We have two 40 yd dumpsters and will stop collecting when it is full. You must be able to move items yourself, putting them in the dumpster or scrap area. Limit items to 1 car load per household. We'll schedule another cleanup as needed.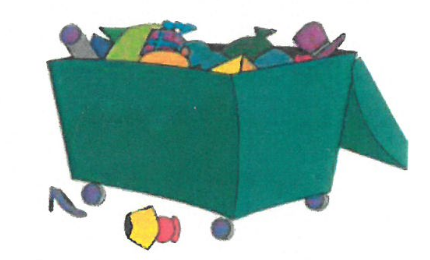 Items Not Accepted:
Weekly Household Trash or Recycles

Tires

Wet Paint (dried paint with lid off is ok)

Bulky Furniture and items (over 50lbs)

Construction Materials
Scrap, metal, appliances, car batteries
We'll be collecting this separately for a local hauler to take.
Electronics can be taken to the County-Wide Recycling event on June 1 (tube TVs and monitors for a fee)
Event volunteers reserve the right to refuse any or all material
 Contact Gwyn Smith at 832-289-2321 with questions or to volunteer for this event.
Sponsored by the Newport Borough Planning Commission
Funding approved by the Newport Borough Council